Sale!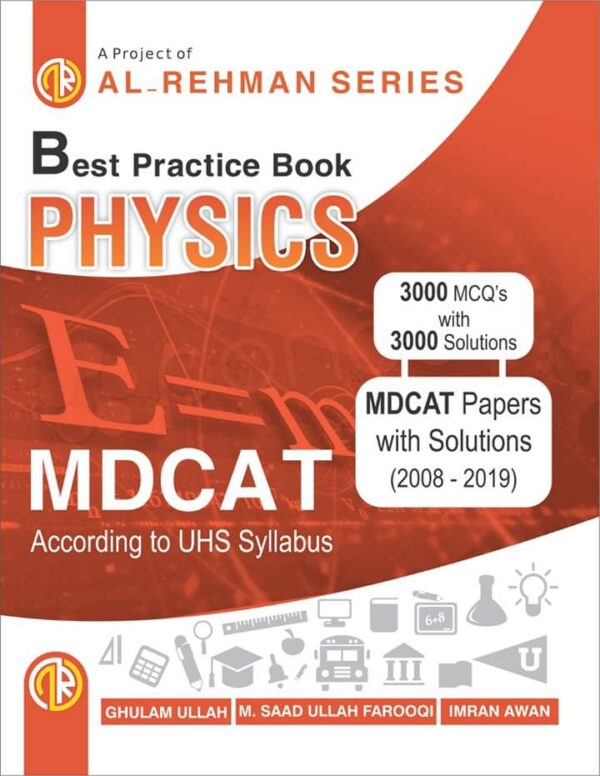 MDCAT Physics Book Latest Edition 2023
Books Sold: this Month: 512
MDCAT's Physics section is one of the most challenging. There is a high demand for the National MDCAT Physics practice book among top students. In this book, you will find MCQ solutions and explanations.
Book Features
It covers all medical and dental colleges, both public and private entrance exams.
Each MCQ has its own solution. There are 3000 MCQs with 3000 solutions.
Answers to questions from past MDCAT papers (from 2008 to 2022).
Revision of concepts in a short time.
Provides solutions in the form of SHORTCUTS.
Notes and shortlisting for MDCAT Physics.
In Stock
Description
MDCAT Physics book is the most recommended book available in the market.  This book only focuses on Just physics. We always recommend this to all the students facing difficulty while preparing for the physics portion.
If you want a complete book for MDCAT preparation. We recommend you choose National MDCAT Book. But if you face issues in physics then choose the MDCAT Physics book as it covers only physics. This book not only covers 3000 Solved MCQS but also teaches you shortcuts to easily solve questions in a short period of time.